Almost all of the currently used treatment modalities for COVID-19 have emerged out of a relatively new way of evaluating treatment modalities, though what are called Platform trials (RECOVERY, SOLIDARITY, REMAP-COVID, PRINCIPLE, to name a few).
These trials differ from the conventional trials, where the experimental treatment modality is compared directly against placebo or a standard treatment over a defined time period – both the arms typically run concurrently. In platform trials, on the other hand, multiple interventions can be evaluated simultaneously against a common control group within a single protocol (called 'Master Protocol). New experimental arms can be added, and the control arm can be updated during the course of the trial. Thus, the platform trial tests multiple hypotheses and analyses and can be run perpetually, taking advantage of the established infrastructure with standardized trial procedures.
The figure and table reproduced below should whet your appetite –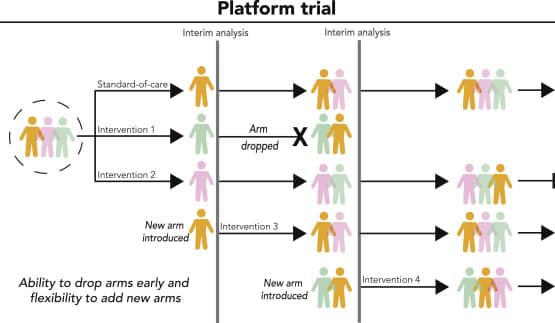 Key questions that readers should ask in a platform trial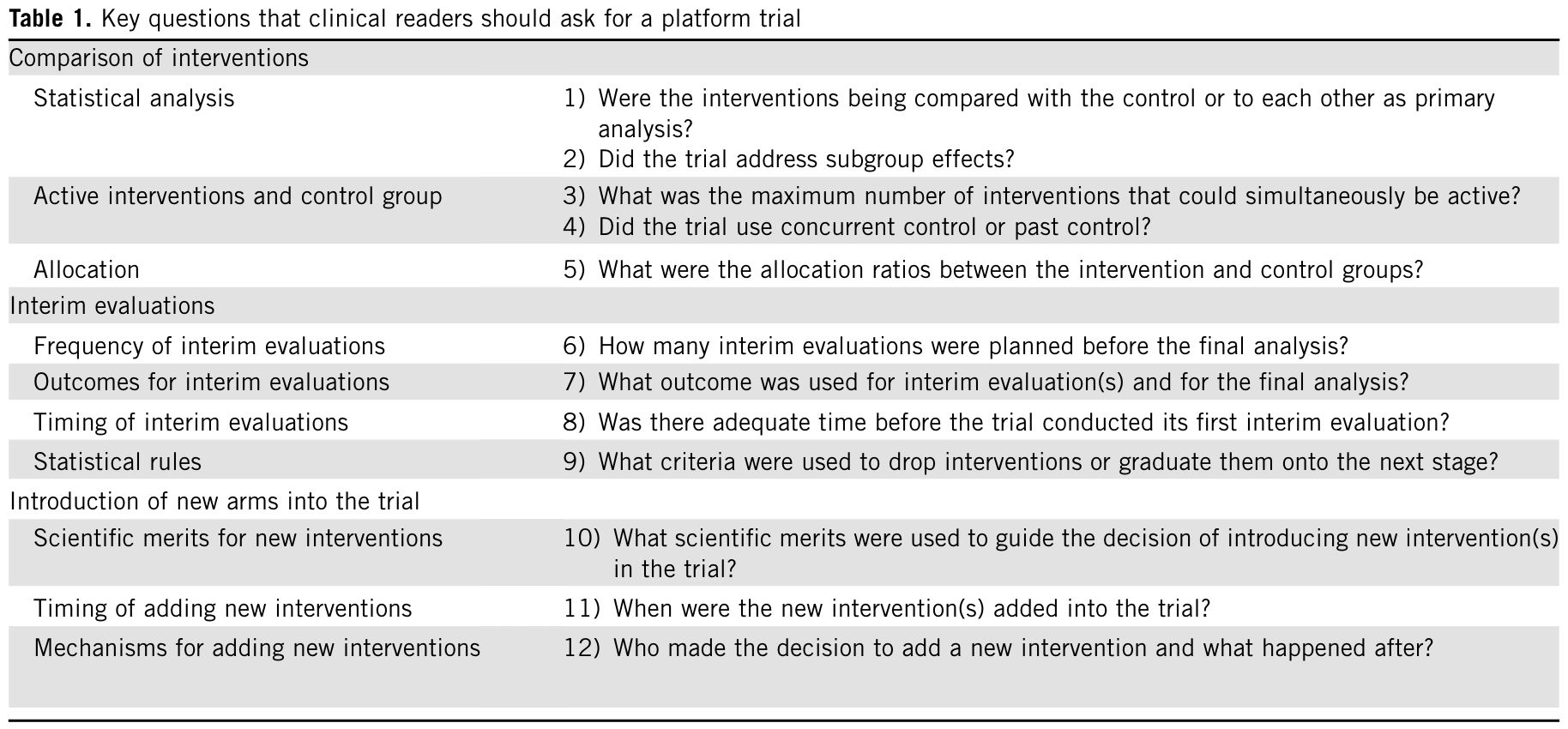 taken from, Park et al. Journal of Clinical Epidemiology 2020 https://www.sciencedirect.com/science/article/pii/S0895435619309874
In case you are interested in finding out more, here are a couple of nice reads, authored by Dr Jay Park and colleagues.